Who Are We?
---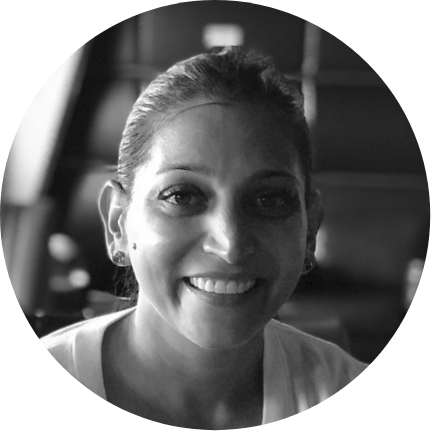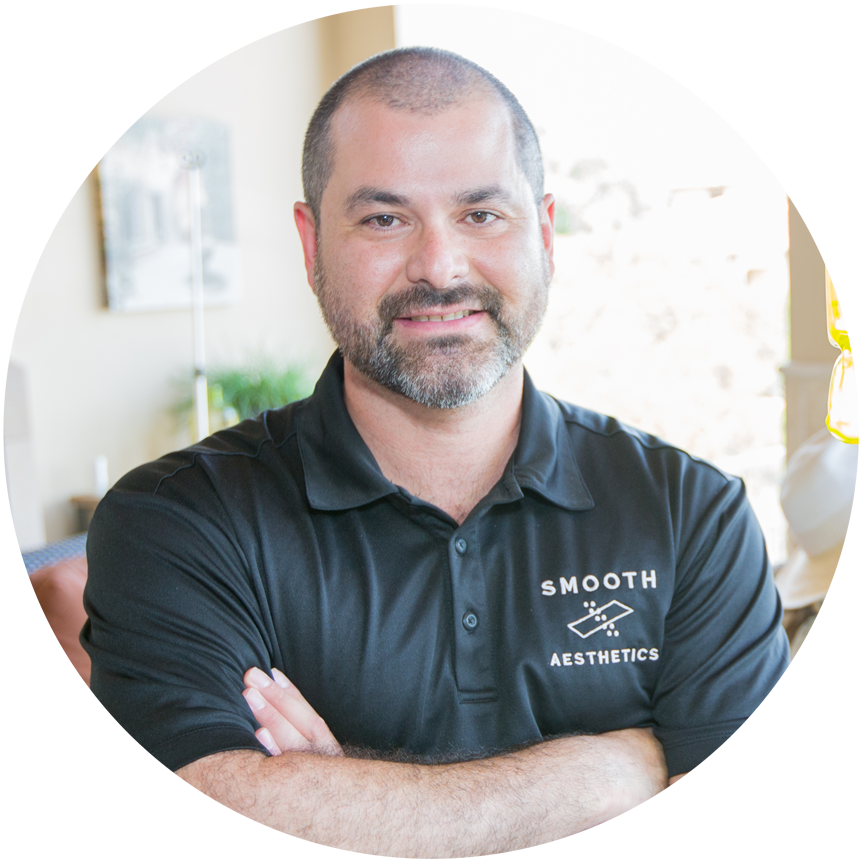 Smooth Aesthetics is locally owned and operated in the Austin/Round Rock area by the Leyvas, a Texas native husband and wife team. Dr. Aarti Leyva has been practicing medicine since 2002. She is board certified in Emergency Medicine and has dedicated her life to improving the health of her community.
Oscar Leyva MSN, RN has served in nursing since 2001. He graduated with his Bachelor of Science in nursing from the University of Texas El Paso, and received his Masters of Science in Nursing from Wilkes University. He is the Chief Nurse Officer of Smooth Aesthetics and his extensive experience includes: Intensive Care, Acute Dialysis, PICC Nurse, and Management.
The Leyva's passion to help "healthy people stay healthy" and their genuine patient care gave creation to Smooth Aesthetics. The mobile business is an extension of their love for the city, bringing services to people in the comfort of their own space. When they're not working, Dr. Aarti and Oscar love spending time together with their two beautiful children and fun dogs, travelling, cooking, and throwing their own IV Hydration parties!
How Does It Work?
---
Decide.
We have options for everyone, whether you're battling seasonal allergies, a fitness plateau or you're interested in cosmetic enhancement. Browse our list of services and let us know which solution(s) you're interested in. Don't know what to choose? Talk with our knowledgeable staff, and they can come up with a custom solution that's perfect for your need.
Schedule.
We are by appointment only.
Schedule your appointment via our scheduler, give us a call/text at 512-262-9289, or email us at info@smoothaesthetics.com. Our hours are flexible, and we come to you!
Your appointment.
Our knowledgeable and friendly team of nurses comes to you while you relax in the comfort of your own environment for your appointment – free of charge!
Results.
We offer only products and services we believe in, and the results speak for themselves. Hydration, Pushes, and IV's can provide instant relief, and the quality of our aesthetic options are tested and proven.
---
---
10% off your first service!
We know you'll love it once you try.
Free delivery.
We'll show up to administer our services free of charge!
We're Experts.
All of our services have been approved by our doctors and are administered by trained nurses.
Raves
---
Nicky H.
"Smooth Aesthetics is a game changer y'all! Aarti and Oscar are so patient, thorough and professional; and they literally come to you for all your needs. I've had both Botox and Xeomin from the master, Dr. Aarti. She listens to your concerns and never pushes anything on you; which is a big change from what I've experienced from other providers. I love the results and will never go anywhere else!
Oscar is literally the most gentle at placing an IV I've ever had in my life. It was super quick and painless. He talked to me about my issues (headache & body aches) and came up with the perfectly tailored IV treatment. I had all the B's, toradol, and glutathione. I feel like a new woman!"
Jesus S.
"Oscar was great and the service on point. After having some cold symptoms I found him online and he told me I can meet you at your house at 8:30pm. He recommended the IV for it and I was feeling great next day. Thanks Oscar I appreciate the great service."
Robin C.
"she [Dr. Aarti] is so good at getting rid of my wrinkles and helped my TMJ"
Alexander N.
"This was a great service. I loved that they came right to my home and felt better almost immediately. I will for sure do this again!"
Celeste M.
"I was feeling miserable with a terrible cold and stuffed up sinuses that even made my face hurt. After one IV I feel so much better. Thank you so much Smooth Aesthetics for helping me feel better. We will definitely be regular customers."
GK C.
"Big Fan of Smooth Aesthetics IV Drips!
I was suffering from SEVERE lower back pain and spasms. Came across Oscar at Cryo 512 and walked out of there with no pain!
I hear the Vitamin Boost (great for muscle recovery) and Hangover IV's are fantastic too!"
Amber T.
"Oscar showed up at our house prepped and ready within 45 minutes of sending a text at 8:30 on a Sunday morning. Super impressed with the quality and convenience of service."
Nancy M.
"Oscar is a life savior!!!! Thanks for saving our girls trip!"
Jenn B.
"Life changing. I've had migraines since I was 9, and they are severe. I've learned how to manage them but sometimes a monster hits and there's just not much I can do. I lose my vision too so I cant drive anywhere. I contacted Dr Leyva and she came to my house to give me an IV drip that helps migraines, and I never even had to leave my bed. By the afternoon I was functional again which is absolutely astounding. I'm so grateful to have found this amazing business. On top of the invaluable service that they provide, the owners are just wonderful people. I can't say thank you enough!!!"
Sign up for our email list for 10% off your first svice! We promise not to spam you.